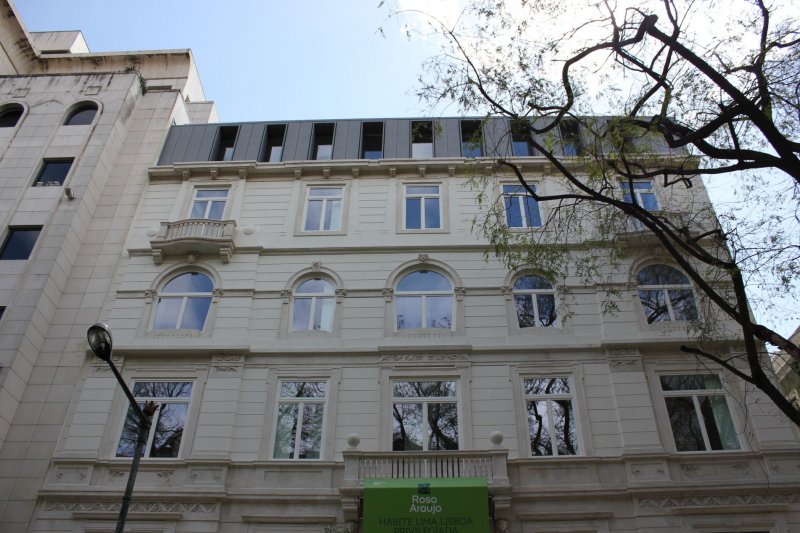 General Info
---
Area: 4.608m2
Client: ESAF
Architecture: Frederico Valsassina Arquitectos, Lda
Details
---
Located in Lisbon's financial center, right on the street that gives name to the building, this project falls within the program of urban regeneration ESAF - FII.
The original building designed by the Italian architect Nicola Bigaglia several times awarded with the Valmor, was uninhabited for more than five years and in bad condition. The rehabilitation project is the work of architects Frederick Valsassina and Manuel Aires Mateus.
The project strongly conditioned by the existing assets allowed to fully recover the facade of this building characterized by the Art Nouveau style, typical of the early twentieth century and demolish / rebuild its full interior with a view to providing the building of modernity and comfort that is required in a living space contemporary. To this the project provided for the installation of a provisional framework for full suspension of the front, allowing full interior demolition and excavating a new basement floor safely.
The project has a total of 9 apartments distributed across five floors of the building, with types T3, T4, T4 and T5 duplex and areas ranging between 200 and 390 m2.
The apartments also include terraces and balconies from 6 m2. The door frames are solid wood lacquered, double glazed colorless, being performed by installing air conditioning fan coil floor.