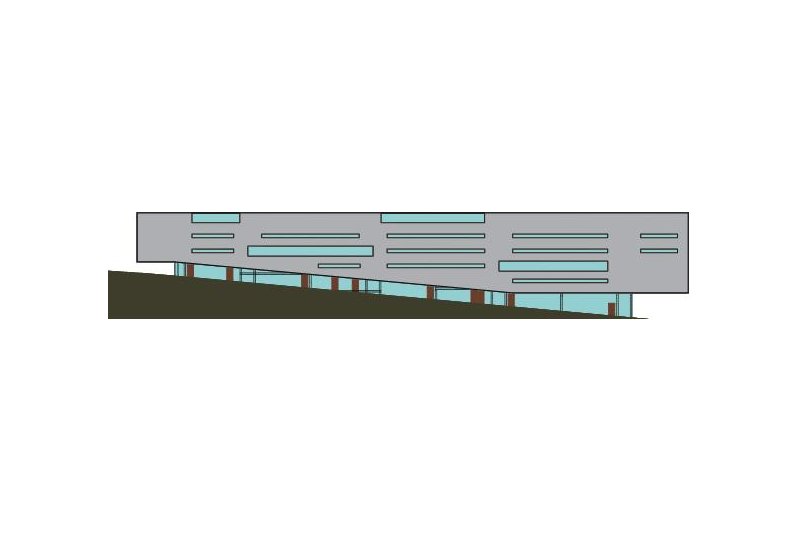 General Info
---
Area: 12.562m2
Client: Coimbra University
Architecture: Serôdio, Furtado & Associados, Arquitectos Lda
Details
---
The building with an area of 89mx28m, characterized by an environment made of "facing concrete" and significant cantilevers on the shorter sides of the facades, on the north elevation with five floors and roof and on the south elevation with three floors and roof.
In the project, two spaces are defined which form a structural unity but have a different shape. One volume with 89m x 11m in subterranean levels, according to the plan, it increases in the elevated floors to 108m x 14m with consoles in the western, northern and southern elevations. Another volume (geared towards the eastern elevation) has a trapezoidal form in plan, with 20m in the northern elevations and 14m in the southern elevation, with 2 basements, one destined to parking and the other as a residence floor. The height of this volume from the ground is of approximately 9.5 metres.
The structural solution adopted for the western volume is characterized by a seven floor 'block', with the involving 'concrete in site' with an irregular opening disposition. This façade undertakes the structural function of establishing the support of the slabs of the various floors in the periphery of the 'block' and of fastening the consoles of both northern and southern elevations, transmitting the work to the existing transversal walls in the lateral alignment of the stairs and elevator pits adjacent to the consoles.
The most interesting aspects of the project were due to the inter-connectiveness of the concrete structure, with the architecture, and the compatibility of the various areas of expertise, that demanded and extreme detailed and rigorous coordination. The total length of the building, excluding the expansion joint, with the objective of avoiding the breaking of continuity of the principle façades that support the cantilever on top, the duplication of vertical elements and the visual impact of the joints on the façade of the concrete, demands the inclusion in the calculation the various thermal variations and the differed effects of the reinforced concrete.